Bardzo ważne informacje
SCIENTIFIC SCHOLARSHIP "WAR LOSSES OF POLAND - EDITION II"
The Jan Karski Institute of War Losses on 6 October 2023, at 2:00 pm, opened the call for applications for the academic scholarship program "Poland's war losses - edition II".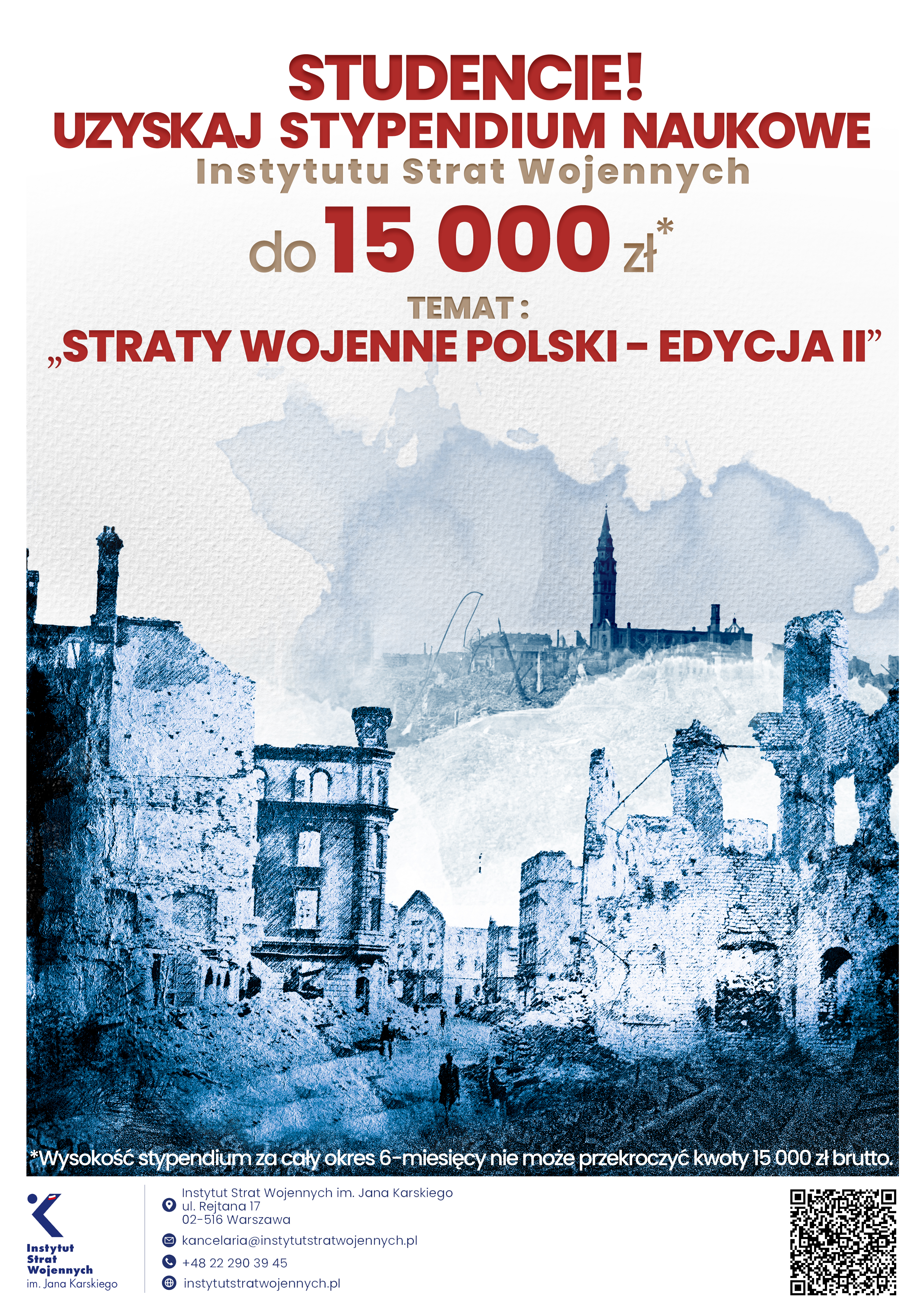 Scholarships are awarded for:
scientific research;

study visits to Poland;

queries at home and abroad;

popularization and educational projects.


 
The amount of the scholarship for the entire 6-month period cannot exceed the gross amount of PLN 15,000, including all costs incurred on the Institute's side in connection with the payment of the scholarship.
To apply for the scholarship, you must have the status of a student.
To apply, you need to fill out an application for the scholarship, in accordance with the regulations for the recruitment of scholarship applications. All necessary documents are attached at the bottom of the page.
The time for submitting applications will end on 30 October 2023 at 12:00 pm.
The application must be submitted in person or sent by mail (in paper form) to the address: Instytut Strat Wojennych, ul. Rejtana 17, 02-516 Warszawa.